A Scandinavian design pot that stands out from the rest
When we designed the first Ecopots more than 10 years ago, no one had heard of the global plastic problem. No one had thought of using recycled plastic in flower pots. We saw an opportunity for unique products that support recycling. We use more than 80% recycled plastic and 20% recycled natural stone powder in the pots. Ecopots continues to be the market leader in recycled flower pots now and in the future.
Check out the collection
BEAUTY

Clean, simple lines. Minimalist design, where practicality goes hand in hand with beauty. Made from recycled material. The pots have a unique handmade finish. In the Belgian design, the Scandinavian philosophy has been closely followed, where an effort has been made to bring a sense of calm in the midst of stressful and hectic life.

RESISTANT

Ecopots are made from a unique mixture of recycled plastic and natural stone powder. This makes the pots durable, strong, and very light. Ecopots are UV-protected and withstand frost very well. These features make the pots ideal for outdoor and indoor use. ECOPOTS' life cycle is more than 10 years, after which the pots can be recycled again.

WE BELIEVE IN SUSTAINABLE DEVELOPMENT

Did you know that 12 1.5l plastic bottles are needed to make a 20cm Ecopots pot. The material of Ecopots can be recycled again and again, so something else can be made from a recycled Ecopots pot. This green tinge makes the brand even more unique in addition to its other great features and beautiful design.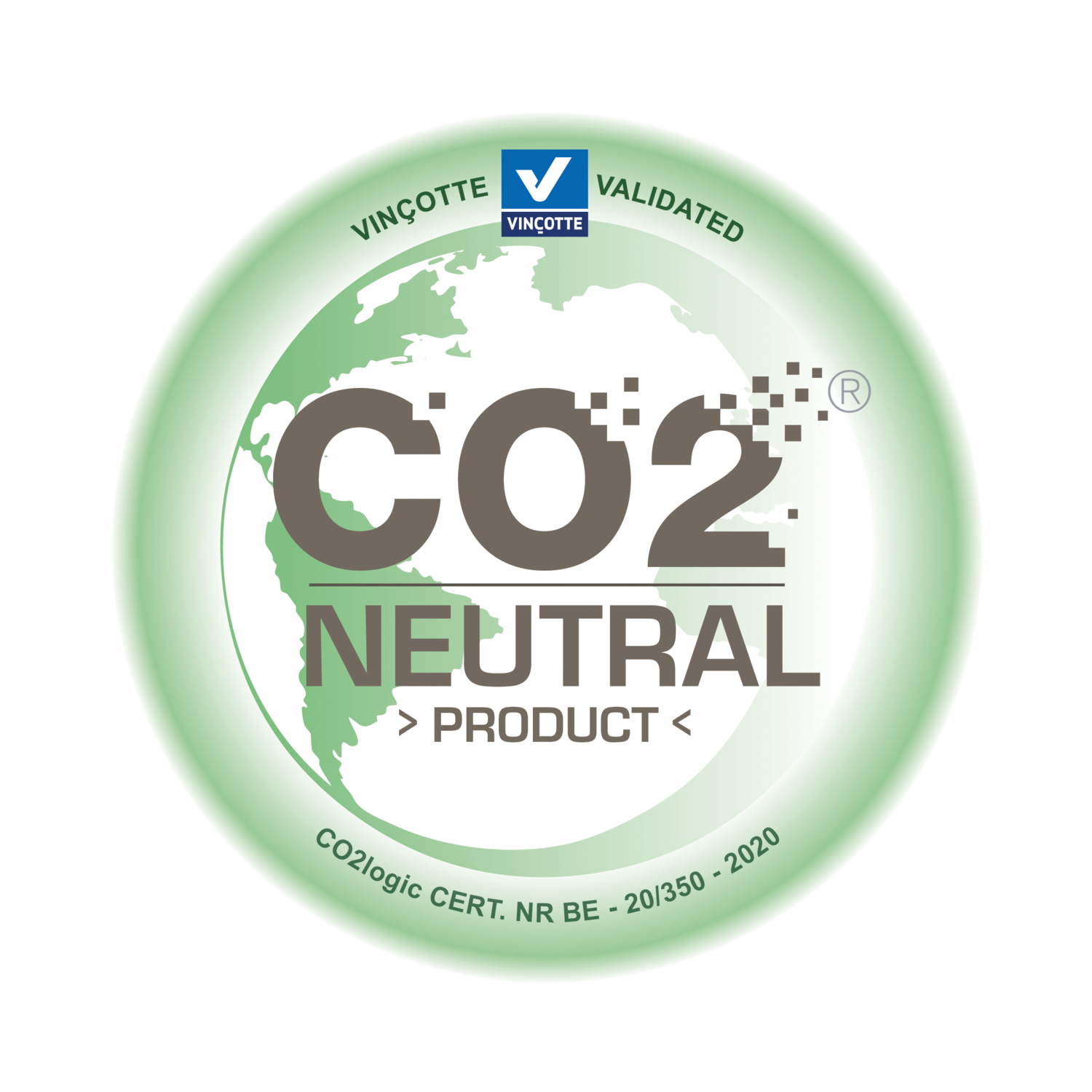 We compensate for Co2 emissions
High environmental requirements We have received the CO2 Neutral® certificate from the impartial Vinçotte. To earn the certificate, we have had to show real efforts to improve the environment. Not only that we think about what should be done, but also that we do things for the environment. Our goal is to influence locally and act globally. We strive to reduce emissions and offset CO2 emissions by supporting various projects around the world. This is what neutrality means to us.